The purpose of this article is to show users how to create a Telehealth Tech Support account, submit a customer support request, and view their previously submitted tickets in their account.
Creating an account so that you can view all of your tickets:
If you don't have an account, you can use this link to create an account
Through the above link, enter your name and email, which will generate an automated email to you so that you can create your password.
Click the link in your welcome email to create your password and log in.
*Please note, you might be able to find a solution from one of our many help desk articles, such as this one. Just search for specific help articles related to any issues you might be having, or browse available articles and categories as needed. This does not require an account.
Submitting a customer support request:
Log into your Telehealth Tech Support account that you made in the previous step.
Submit a new customer support request in the top right corner of the page.
Choose the type of request from the drop-down menu
Describe the request using clear, detailed language to describe your request. You can attach screenshots if applicable.

Include info about the browser you're using, your computer (mac, PC, iPhone, etc.), date and time of the video visit, if applicable, etc.

Submit your request to our support team.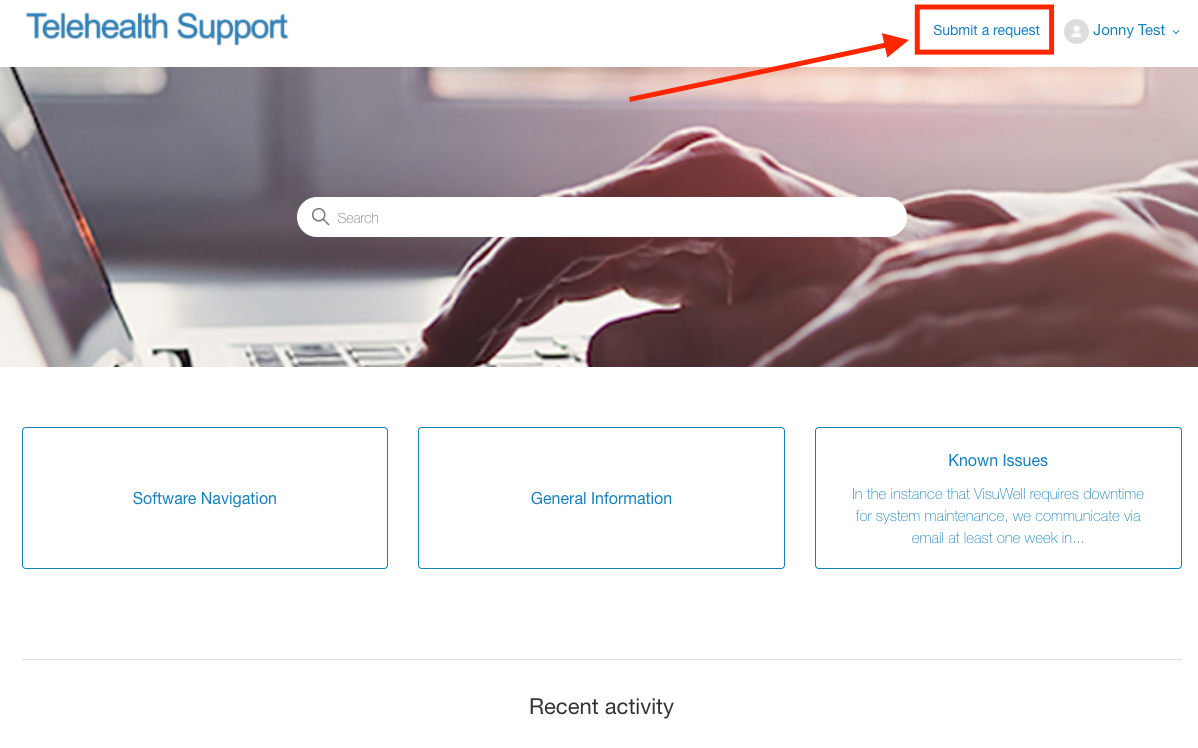 Viewing your support requests:
Click your name in the top right corner and click "My Activities" from the dropdown menu
Under the "Requests" tab you'll see any requests/tickets that you have made, previous activity, and the status of the requests.
1.
2.