This article is intended to highlight the Video Session Interface changes in our Vonage video solution compared to Pexip. The VisuWell User Interface will remain the same, with a couple small feature changes. Other than the items listed below, all other features will remain the same.
Vonage includes changes to the following areas:
Landing Screen
In the Vonage Video Solution, if an attendee clicks "Join Session" and is the only attendee in the session they will no longer see the Pexip Welcome Screen that says, "Your provider will be with you soon, please do not end this session."
Instead, they will see their own video feed as shown below. In this case, the attendee's video is muted and their video is replaced by their initials.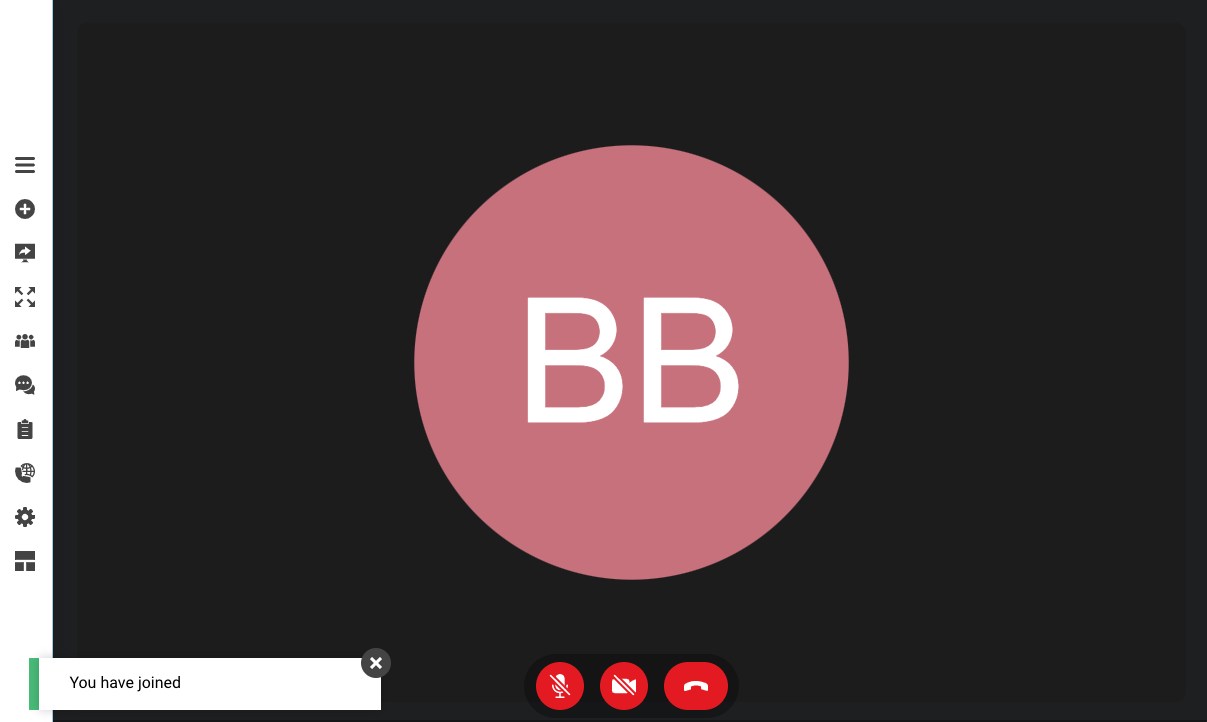 Any user can still check the status of the other attendees by clicking on the attendees tab in on the left hand menu and viewing the icon next to each attendee's name.
If the icon is yellow, that attendee is on the session lobby page. If the icon is green, they should be active in the session. If the icon is red, the user is not active in the session.
Layouts
The Vonage Video Session allows every attendee to change there own layout in a video session without affecting the layout of other attendees.
An attendee can change their layout by clicking "Layout Menu" button in the lefthand menu
The layout options include:

Floating self view (default)
Everyone in a tile