We are updating the look of our session scheduler in our next release. This update will not affect workflow, and all steps and options in the scheduling model will remain the same. These changes will give the current scheduler a cleaner design and add branded coloring.
Changes include:
Removing the numbered steps from the top of the scheduler
Updating the header from the top of the model for each step with clearer wording
Adding branded coloring throughout the scheduler including the "Back", "Next" and "Finish" buttons, and as well as the top bar of the scheduling model
Changing model shape from rounded corners to square corners
Graying out platform background while the scheduler is open.
See below for a look at each step of the updated scheduler version. The blue color will reflect the same color scheme of your branded portal:
Step 1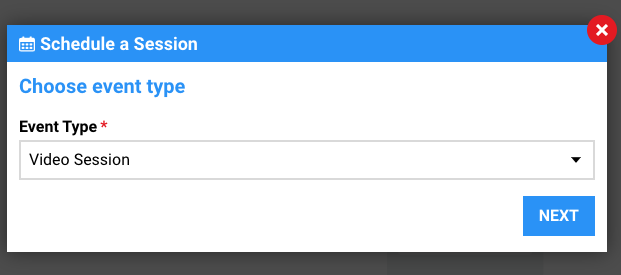 Step 2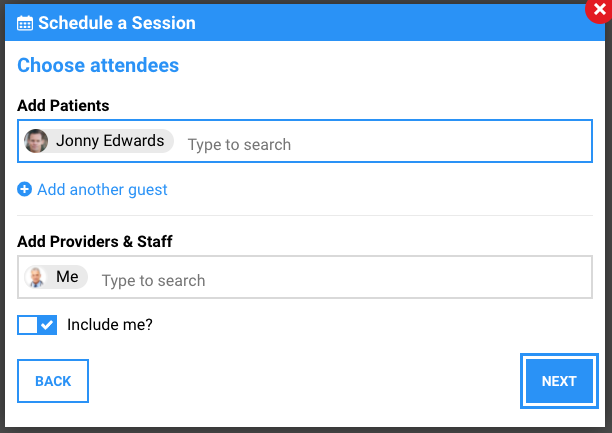 Step 3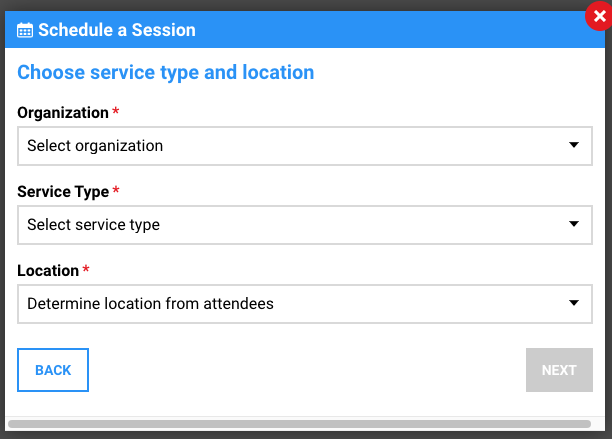 Step 4
Step 5