When in a session, click the "Invite Attendees" button.
In the "Invite an Attendee" window, a phone number, unique call number, and a unique PIN are listed.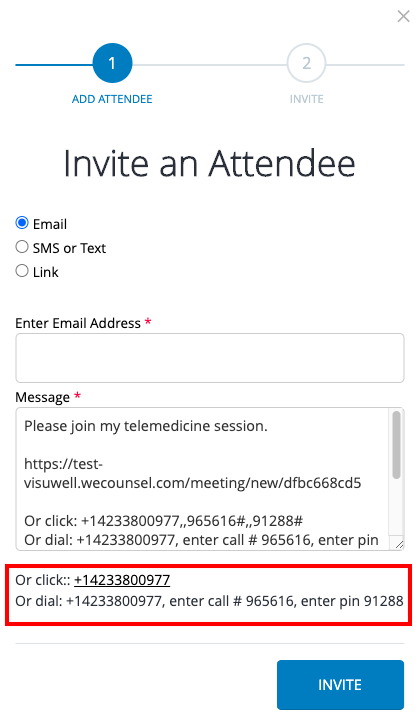 Providers and Admins can then invite guests to dial into a session by sending this information to their mobile number or email address.
If you need further assistance, please reach out to the Telehealth Tech Support Team.
*This feature requires an organization to transition to the Advanced Video Solution. If you are interested in this capability, please reach out to your account manager.