There are two ways to invite people to a session on the fly:
The Invite Attendees button
The Meeting ID
During a video session you can locate the Invite Attendees button on the right side
When you select the Invite Attendees button, it will open a window that gives you the option to easily send a link through email, text, or you can copy the link directly and share it however you like.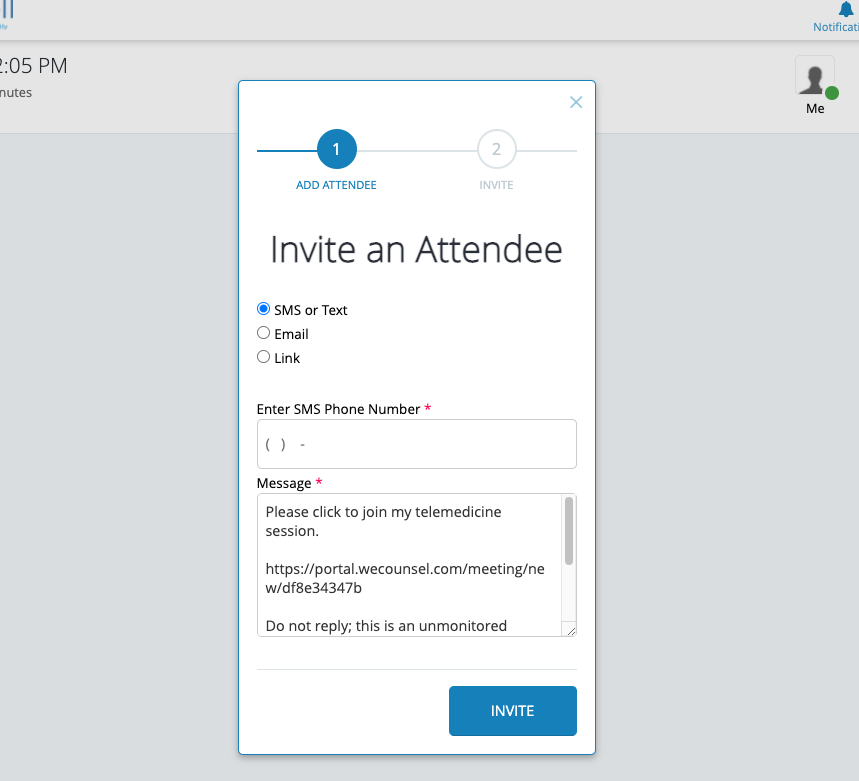 The Meeting ID is also located on the right side just under the Invite Attendees button. This option is easier to verbally communicate than a link if that is ideal for your situation.

Simply tell your unique Meeting ID to the person who needs to join your session (dashes are not required).
They can go to your portal login page, click Join a Session at the top, and type in that ID. There is no signup or login required.