** You are only able to use Safari if your iPhone or iPad is able to be on the latest iOS update**
(This will exclude iPhone Generation 5 or older, and iPad 4 or older)
If you are having trouble getting the camera and microphone to work on your iPhone or iPad, please do the following:
1. Go to the Settings application on the iOS device

2. Scroll down until you find the Safari application as an option and select it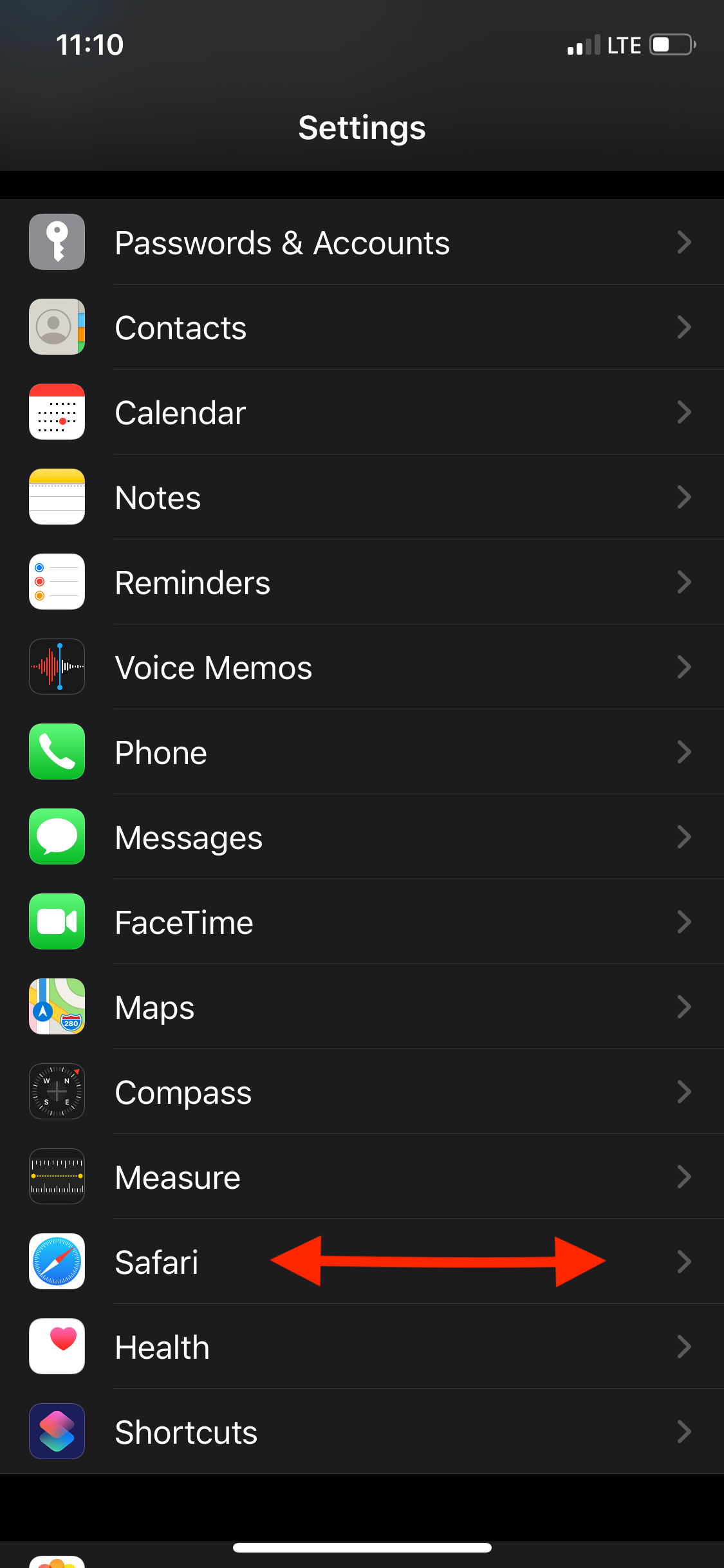 3. Scroll down to the "Settings for Websites" section
4. There will be a "Camera" option as well as a "Microphone" option

5. Select each individually and select "Allow"
.
It is advised that all applications other than Safari be closed out from running in the background when joining a video session. If a different application like "Phone," Facetime, or a social media application is running simultaneously, it may block our systems access to Camera or Microphone.